Crossing Over
By David McGee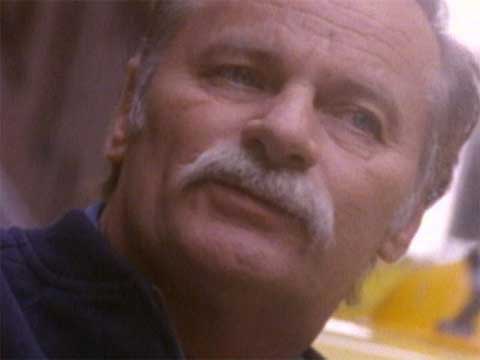 'The Voice' Silenced

Vern Gosdin

August 5, 1934-April 28, 2009

Nicknamed "The Voice of Country Music," Vern Gosdin, a pioneering country-rock artist as a duo with his brother Rex in the Gosdin Brothers and recognized on his own as one of the foremost honky-tonk influenced country singers and writers of his generation, died in his sleep at a Nashville hospital on April 28. He had suffered a stroke in early April. He was 74.

Inspired by the music of the Louvin Brothers, the Woodland, AL, native, the sixth of nine Gosdin children, began singing in church as a youth; in his teens he furthered his musical ambitions on The Gosdin Family Gospel Show airing on a Birmingham radio station. In 1961 he and Rex relocated to California, joining a burgeoning country music movement, first as members of a bluegrass band, the Golden State Boys, which later became the Hillmen, a play on the surname of one of its members, Chris Hillman. Upon Chris's departure, Vern and Rex continued on as the Gosdin Brothers, trading on an infectious new blend of bluegrass and country-rock. The duo became friends with Hillman's new band, The Byrds, and occasionally opened for the latter, as well as for Merle Haggard. For the Easy Rider soundtrack the Byrds recorded Vern's song, "Someone To Turn To." The Gosdin Brothers' 1968 album, the Byrds-influenced Hangin' On, yielded one country hit, "Hangin' On," which peaked at No. 37 on the Billboard chart in 1967.

Disillusioned by his experiences in the music business, Vern retired in the early '70s and moved to Atlanta, where he ran a retail glass company. Emmylou Harris, a friend of Gosdin's from their California days, coaxed him back into the studio at the decade's end to cut a demo single featuring a remake of his "Hangin' On" hit and a new original, "Yesterday's Gone." A contract with Elektra Records ensued, and "Yesterday's Gone," his first single, became a #9 country chart hit in 1977, rejuvenating his career. During the next decade he visited the Top 10 regularly for the Elektra, Ovation, AMI and Compleat labels, reaching #1 in 1984 with "I Can Tell By the Way You Dance (You're Gonna Love Me Tonight)," a song composed by Sandy Pinkard and Rob Strandlund. Signing with Columbia Records in the late '80s, he continued his run of Top 10 singles with songs he co-wrote, including "Do You Believe Me Now," "Chiseled in Stone" (co-written with one of his frequent collaborators, Max D. Barnes, who told Gosdin of his grief at first seeing his late son's name carved into a tombstone; the song was named Country Music Association Song of the Year Award in 1989), "Who You Gonna Blame It On This Time" and "That Just About Does It," and topped the chart with both "Set' Em Up Joe"(a tribute to Ernest Tubb) and "I'm Still Crazy. " His final entries into the Top 10 came in 1990 with "Right in the Wrong Direction" and "Is It Raining at Your House." He had long since been recognized by fans and peers as one the finest, most affecting vocal interpretive artists of his time, with frequent comparisons made to George Jones for his emotion-laden, honky tonk stylings and cool demeanor on disc. Though most successful as a singles artist, Gosdin's albums were sometimes more than mere collections of potential hits-1989's Alone, for instance, was a concept album pondering the dissolution of his marriage. Last year, via his website, he offered a four-CD box set career overview. Titled The Voice of Country Music, it includes 101 songs, including 11 new songs; a complete Gosdin Brothers album from 1968 The Sounds of Goodbye; and his hit singles re-recorded especially for the project. In addition, a portion of the proceeds from sales is being set aside for Gosdin's favorite cause, the Voice for Relief, a fund to assist families devastated by recent storms. The box set is available at Gosdin's Website, www.thevoiceofcountrymusic.com.

Gosdin was given to folksy epigrams, and many of these are posted on his Website. Of these, "Change is inevitable, struggling is an option," best suits an artist who embraced the former, and declined to exercise his option on the latter.

Rex Gosdin died in 1989. No survivors' names were available at press time.